"Todd is a first-rate technologist, and knows the media space inside and out. His work with the OWL project was visionary, and I would unquestionably recommend him as someone who can both dream it and do it."  Elliott Adams, CTO CDbaby
"Sharon is one smart cookie. With a combination of charm, brains and instinct Sharon can zero in on the perfect solution and timing for any situation. She totally rocks!"  Ida S. Langsam, Owner, ISL Public Relations
We are a team of highly creative, strategic technology entrepreneurs with decades of executive management, development and digital media experience. We are proud of our strong track record of achievements on the internet, web and in other technology-based businesses.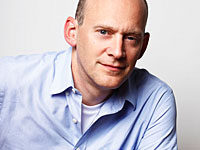 Todd Carter
Co-Founder
Todd heads up the team bringing his experience as an accomplished entrepreneur, digital media expert, public speaker and innovator. Todd has a talent and passion for technology and thrives on building businesses that leverage technology to entertain, increase efficiency, and solve problems. Todd has pioneered integrated solutions combining content-based multimedia, search retrieval and electronic commerce to enable secure and immediate purchase and download of digital media. product development/strategy, e-commerce, professional and consumer imaging business & technology, digital media search, internet marketing, software as service, digital asset management, executive management, business development, key account management and raising capital.
Founder of Tagasauris, Inc. Video Search & Discovery, President & Co-founder of OWL Multimedia, Inc, A music search company and Co-founder & CTO of Busybox, "BUSY" a publicly traded technology company. A member of ISO/IEC JTC1/SC29/WG11 (MPEG) which develops international standards for audio-visual information representation.
Todd is an avid XC skier, road cyclist and is a director of Think Racing a 501 (c)(3) charitable organizations that promote and develop amateur athletes for national and international competition.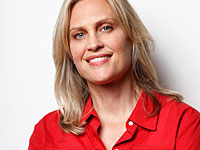 Sharon Middendorf
Co-Founder
Sharon handles operations, marketing and business management for Tocarte, LLC. She is detailed oriented, a great multi-tasker and is as business savvy as they come. A perfect compliment to Todd in life and business. Sharon is the kind of person who when she says your project will be done by the 1st of the month you know it will be. Not only will it be delivered on time, but more than likely way under budget. Sharon thrives on entrepreneurial creativity! Everything from business & project management to web, brand and design development. Sharon has been a professional model and musician, traveling and recording extensively throughout the world.
An avid XC skier, runner, cyclist, practices yoga and enjoys just about every athletic activity there is. She is also a member of NARAS, Grammy's, Harry Fox and ASCAP. To listen to her music please visit iTunes